---
SR60 series PTC thermistor, with rated working voltage of 60V and rated maintenance current of 0.005A-6.00A, is suitable for circuits with higher rated working voltage, widely used in lamp, miniature motor, transformer, fire alarm and safety protection system, satellite television receiving system and other test and measurement equipment.
contact now
---
SR600 series polymer positive temperature coefficient thermistor
● Low voltage circuit overcurrent protection
● Working current: 0.03A-0.2A
● Impulse voltage: 600V
● Comply with RoHS certification, halogen-free encapsulation material
● Agency approval: UL (E312438)
★ Electrical performance (25℃±2℃)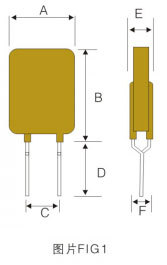 ★ Size(mm)

★ The IH and IT current reduction rate of PPTC at different ambient temperatures
★ IH and IT current reduction diagram of PPTC at different ambient temperatures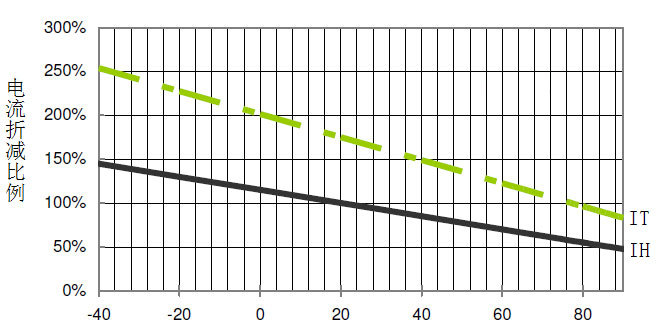 ★ Physical properties
Lead material: SR030-SR200 tinned copper clad steel wire
Insulation material: Epoxy resin polymer meets UL94-V-0 requirements
★ PPTC operation protection time curve table at 25℃±2℃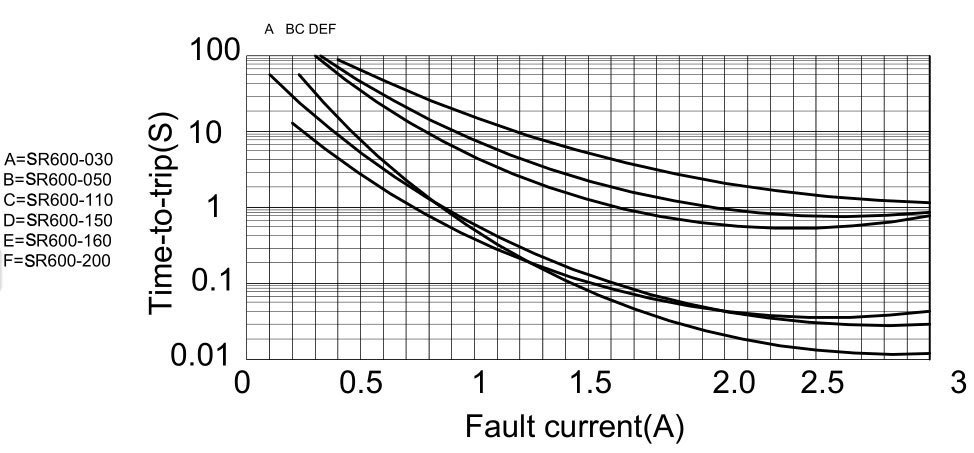 ★ Conditions of use
1.The working ambient temperature is -40℃~85℃.
2.Exceeding the applicable conditions of this product or other inappropriate use may cause damage, and may even cause electric breakdown or flames.
3.PPTC components are designed for occasional overcurrent in circuits, and are not recommended for use in circuits with continuous and continuous overcurrent.
4.Avoid contact with chemical solvents for PPTC components. Prolonged contact will damage the performance of the components.